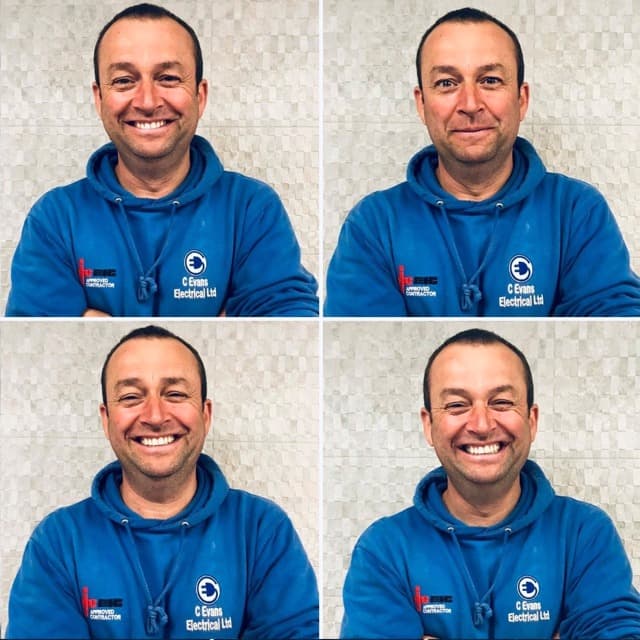 Carwyn Evans
Carwyn Evans is the head electrician of the Tu Mewn team and he is the owner of the well-established company C.Evans Electrical Ltd. Carwyn enjoys spending quality time with his family. Here is more about Carwyn:
The most unusual thing in your van: Passenger!
Favourite Place to visit: Anywhere on the Llyn Peninsula
What is your favourite possession: My Escort Mark 2 Rally Car
Favourite Film: Back to the Future
Hobbies outside of work: Rallying, shooting, fishing and walking
Do you have a pet: A spaniel called Cadi
Do you have any phobias: I am not keen on rats and dangerous dogs
Do you have any strange talents: I can juggle whilst riding a unicycle, blindfolded with one arm and lie.
Choose a Superpower: Travel back in time
Describe your perfect day: An early morning fishing session, followed by a nice walk on the coastal path and end the day with a barbeque & a pint with friends.